LANDING PAGE
A grainy collage shows the main characters from each film in the series, but the lighting in each photo had to be edited so that they would appear cohesive. The typemark lends the punky, gritty feel.
HOVER DETAILS
Scrolling over an image highlights it in duotone and brings up a text box featuring a quote from the film.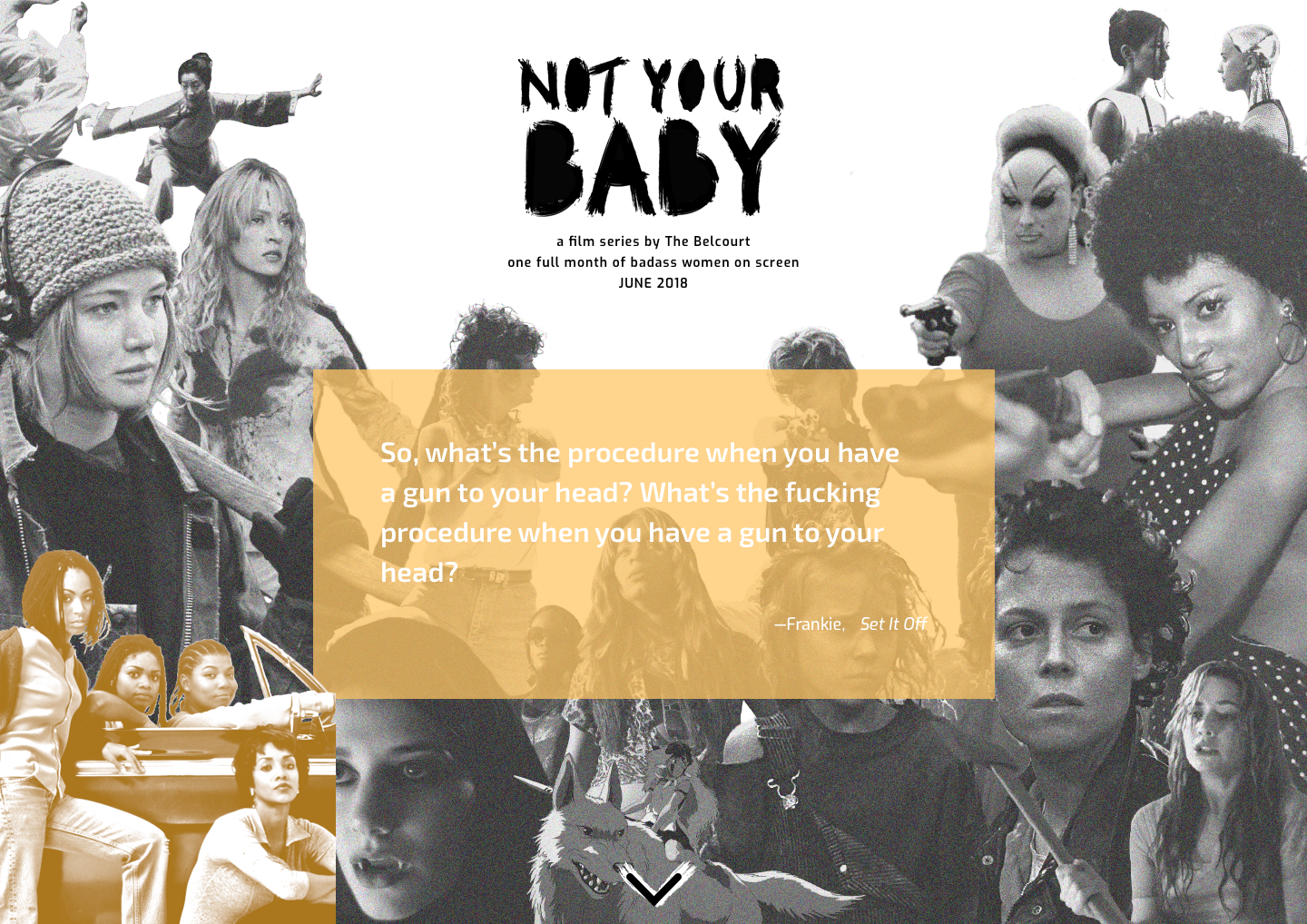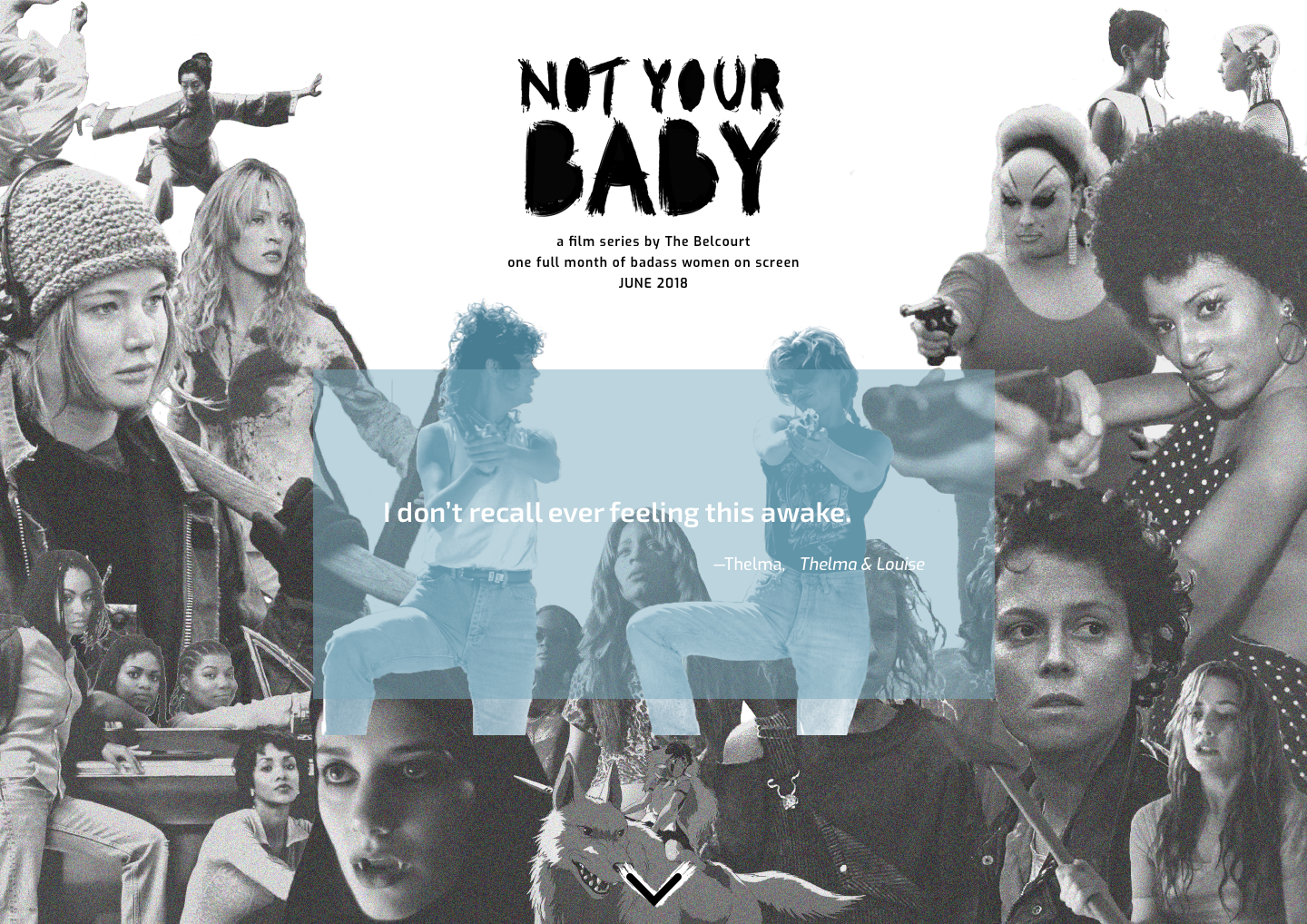 FACEBOOK ADS | EMAIL BANNERS
Each ad highlights one film in the series, playing on the series title using "NOT YOUR..." to reframe stereotypical ideas of women-identifying characters in film. The hand-drawn, gritty ink motif is repeated in the background.